Contest 01 Voting!
Time to vote on all these captions.
- You don't need to post any identification, just vote
- Please be fair and do not vote for yours, nor ask anyone to vote for you
- Do not vote multiple times
- Vote for your 3 favorite captions in order (favorite first)
- Once again, be fair
- Voting will end on
Thursday, Februrary 14 by 11PM EST
1- I simply LOVE your outfit.
2- Oh, but gentlemen, you MUST let me take care of those muttonchops for you, they
are soooooo 1845!
3- Ooooo. PORK CHOPZ. Thoes be gud for teh piez!
4- Who wants kissy kissy face?
5- ST thinking:
Why do you not have a right ear. . .?
6- Come on, come on! Two shaves for the price of one, sirs!
7- And IIIIIIII will always love yooooooouuuuuuuuu...
8- Can you see it? Right There! At the end of my nose.
9- Actor Johnny Depp practices his pursing in preparation for his upcoming film
role as Zsa Zsa Gabor in a biopic of the legendary celebrity's life.
10-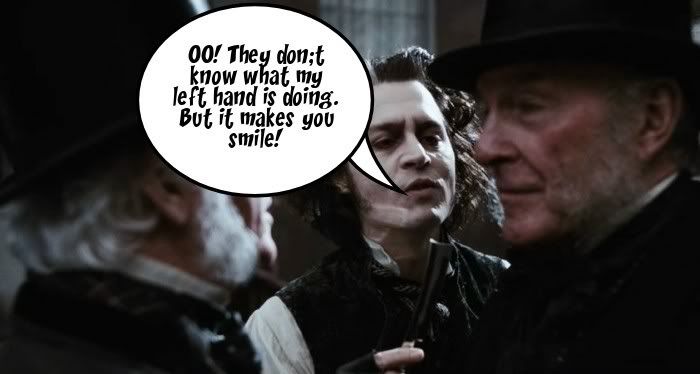 11-